Cochairs
With eyes that see to the ends of the earth, the global Church is synergizing together to find ways to fulfill the Great Commission within this generation and the one to follow. The global Church is collectively empowering a missions philosophy and plan that can strategically take the Gospel where it has never been before.
Old maps will not work in new lands. For the first time in missional history, the focus and thrust is not "West to the Rest," with an American Church sending missionaries to well-indigenized ministries. The new focus is the "Best to the Rest," where ministries that God has raised up all over the world – which are self-supporting, self-propagating and multipliable without Western help – can add value to the rest of the world.
We are developing Co-Chairs for each of the States in the US and each nation worldwide, as well as for key relational groups such as "children" or "music". To nominate yourself or someone you know to serve as a Co-Chair, simply write to Cochairs@Billion.tv.
---

Dr. Ben Lerner
- Orlando, Florida
COCHAIR/Global Health Awareness
Dr. Ben Lerner is a New York Times Bestselling Author. His organization, Maximized Living, was founded to change the way people view and manage their health. He is the author of Winning My Race, an inspirational and practical guide for answering God's calling for you, with essential steps to treating your body as God's temple, getting in the best shape of your life and attaining the true health you need to win your race. He was named the first official chiropractor for the USA Wrestling World Team, and he traveled with USAW to the Atlanta and Sidney Olympic Games, as well as eight world championships.
---

Matthew Anthony
- Dallas, Texas - Church Law Group
COCHAIR/Church Governance
Mr. Anthony's practice focuses in the area of nonprofit organizations with an emphasis on compliance issues, executive compensation and litigation/arbitration. His clients include all types of charitable, religious, educational organizations as well as individuals.
---

Robert Barriger
- Lima, Peru — Camino de Vida
COCHAIR/Nation Building
Founded the largest congregation in Lima; dozens of outreaches bring compassion relief to millions of citizens; hundreds of members involved in political and social processes; influences the nation's President, Congress and changes to the Constitution.
---

John Basheiri
- Lehigh Acres, FL
CoChair/CEI - New Life Assembly
John Baschieri, Senior Pastor at New Life Assembly in Lehigh Acres, FL.
---

Dale C. Bronner
COCHAIR/Visionary Leadership
Bishop Dale C. Bronner is founder/senior pastor of Word of Faith Family Worship Cathedral with more than 13,000 members; part owner of Bronner Brothers Manufacturing Company, a 50 year old multi-million dollar family-owned corporation founded by his late father, Nathaniel Bronner; and Chairman of the Christian Men's Network founded by the late Edwin Louis Cole.
---

Dr. Louie Bustle
CoChair/Global Resources
Dr. Louie Bustle retired after leading the Church of the Nazarene denomination's Global Mission efforts for 18 years. Prior to this role, he served as a missionary, field director and regional director, for a total of 42 years in service. During these years he traveled to more than 100 countries, casting vision, empowering leaders and developing strategy.
---

Michael Chowning
- St. Petersburg, Russia — Assemblies of God
COCHAIR/Western Russia
Has planted hundreds of churches throughout Russia; established Bible training centers for the purpose of multiplying ministers throughout the former Soviet republics.
---

Paul Louis Cole
- Dallas, Texas — Christian Men's Network
COCHAIR/Servant Ministries
Pastor and Christian television pioneer; Cofounder and President of the Christian Men's Network, an international movement of men started by his late father, Edwin Louis Cole; hundreds of thousands of adherents worldwide.
---

Robert E. Coleman
- Boston, Massachussetts — Gordon Cromwell Seminary
COCHAIR/Multiplication
Educator and author of the multi-million best-selling book, The Master Plan of Evangelism, mentor to thousands of ministers globally; professor of theology at Gordon-Conwell Theological Seminary.
---

Jimmy Cornejo
- CoChair/Ecuador- Christian Center Cuenca
Jimmy Cornejo has travel constantly throughout Latin America on family lecturing and inspiring many with his personal testimonies. His church "Christian Center Cuenca-Ecuador" currently exceeds 5,000. He and his wife Aida have a TV show called "Life Codes", and are also authors of the books: "The Keys of Power", "Treasure Hunt" and "We Are One".
---

John R. Corts
- Orlando, Florida — Second Billion Strategist
COCHAIR/Synergistic Strategies
One of the original architects of the Billion Soul Vision, Dr. Corts served Dr. Bill Bright directly; formerly a pastor, church planter, professor, college president; President of the Billy Graham Evangelical Association during 17 years of service to Dr. Graham; architect of the world-shaking Amsterdam 2000 Council of Evangelism; currently a counselor, mentor, adviser to many ministries.
---

Gustavo Crocker
- Switzerland — Church of the Nazarene
CoChair/North Africa--Middle East
Dr. Gus Crocker serves as the Eurasia Director for the Church of the Nazarene. He provides dynamic, creative leadership regarding Church Planting Movements in more than 30 nations from a home base in Germany. He and his family reside in Switzerland.
---

Michael Darbinjan
- Blagoveschensk, Russia — New Generation Church
In just over a decade, built one of the strongest Bible schools for the purpose of church planting in Eastern Russia; has planted more than 12 churches in Blagoveschensk and has a highly rated Christian broadcast in the region.
---

James O. Davis
- Orlando, Florida — Second Billion
COCHAIR/Global Networking
Cofounder Billion Soul Initiative; a networker of networks; serves 100,000 local churches who are ramping up to spread the Billion Soul Initiative in a global wildfire of rampant soul-winning and church planting.
---

Ronnie Floyd
CoChair/Spiritual Awakenings
Dr. Ronnie Floyd has been a pastor for over 35 years. His experience, wisdom and passion for God make him a powerful proclaimer of God's Word. He teaches principles from the Bible that encourage and uplift thousands of people all over the world via TV, the Internet, podcasts, radio, speaking engagements and books.
<
---

Leon Fontaine
- Canada — Springs Church
COCHAIR/Canada
Pastor Leon Fontaine founded and pastors the largest church in Canada with more than 12,000 worshippers each weekend. He preaches and teaches in international conferences and has visionary, gifted leadership skills.
---

Aaron Franz
- Co Chair/ Indiana
President of Encountering Hope Ministries and pastor at Living Church
---

Jim Garlow
- La Mesa, California — Skyline Wesleyan Church
Historic theologian known for breakthrough ideas and principle-based teaching on culture transformation and modern evangelism; pastor, educator, professor, prolific public speaker, radio personality and author of multiple best-selling books.
---

Jean Gatabazi
- Rwanda Pentecostal Assemblies
Jean Gatabazi, General Superintendent
Jean Gatabazi, general superintendent of the Rwanda Pentecostal Assemblies of God, with his wife, Christine, began the Rwandan church in 1992 as a house church fellowship
---

Prince Guneratnam
- Southeast Asia — Calvary Church
COCHAIR/Southeast Asia
Pastors Calvary Church whose congregation is building a 5,000 seat convention center to impact Malaysian culture; previously served as the General Superintendent of the Assemblies of God and as President of Evangelicals for Malaysia.
---

Gregg Halteman
Co Chair/ US Strategic Partnerships at Billion Soul Network
Co Chair: US Strategic Partnerships at Billion Soul Network,  and President at Halteman Consulting. Halteman Consulting provides solid, real world solutions to the myriad of opportunities and challenges facing buisness and ministry today.
---

Phil Harris
- Colorado-Nebraska—The Wesleyan Church
COCHAIR/Global Resources
Since 1992, Rev. Phil Harris served as the District Superintendent for the Colorado-Nebraska District of The Wesleyan Church, in Colorado Springs, Colorado. He is key leader in the Wesleyan Church and will provide leadership in resourcing the next generation of pastors and ministers.
---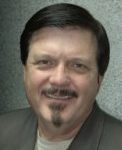 Robb Hawks
- Orlando, FL
Co Chair-CoChair/Oral Learners/
Robb Hawks is a missionary at The Oral Learners Initiative, an international ministry of the Assemblies of God World Missions. Based out of Orlando, Florida, this ministry uses a variety of means to spread the Gospel to unreached people. Rob Hawks, is President at Global Media Alliance, and the executive pastor at Faith Assembly of God.
---

David Hernquist
- Bronx, New York — Van Nest Assembly
COCHAIR/Inner City Evangelism
David Hernquist is the Senior Pastor of Van Nest Assembly in Bronx, New York, one of the largest churches in the area. Due to his dynamic ministry, he serves at the CoChair/Inner City EvangelismDavid Hernquist is the Senior Pastor of Van Nest Assembly in Bronx, New York, one of the largest churches in the area. Due to his dynamic ministry, he serves at the CoChair/Inner City Evangelism.
---

Larry Hickey
- Washington DC — Potomac District Assemblies of God
Serves as the Assemblies of God Superintendent for the Potomac District in North America. He has successfully served as a pastor, presbyter, author and educator.
---

David Highlander
- Co Chair/ Virginia-Calvary Assembly of God
Lead pastor at Calvary Assembly of God in Virginia.
---

Ademola Ishola
- Lagos, Nigeria — Southern Baptist Convention
COCHAIR/West Africa
Serves as the President of the Southern Baptist Convention for Nigeria, with more than 8000 churches and four million people. The Nigerian Convention is the second largest Southern Baptist Convention in the world. With an earned PhD, he is a church planter, educator, author and extraordinary leader.
---

Michael Jones
- Richmond, Virginia — Village of Faith
COCHAIR/Virginia
Michael Jones is the founding pastor of Village of Faith, in Richmond, Virginia, one of the fastest growing churches in Virginia. He serves as the CoChair/Virginia
---

Walter Kaise
- Milwaukee, Wisconsin
COCHAIR/Global Training
Dr. Walter Kaiser is one of the leading theologian, educators and leaders in the world today. In addition to being a renown author, he has served as Dean of Trinity Evangelical Divinity School, Deerfield, Illinois, and Present of Gordon-Conwell in Boston, Massachusetts. He is the CoChair/Global Training in the Second Billion Movement.
---

Dr. Michael E. Knight
- CoChair/Kentucky - Covenant Community Church
Michael is the founding pastor of the 1200 member Covenant Community Church in Western Kentucky.
community and relationship. He has formally trained over 2000 church planters in four years, with his 27 years of experience.
---

Suliasi Kurulo
- Suva, Fiji — World Harvest Centre
COCHAIR/Unreached Peoples
Became the fastest-growing denominational fellowship in Oceania through door-to-door witnessing in every island nation; built one of the largest auditoriums in the South Pacific with just its member's donations in one of the poorest nations on earth; planted churches in 100 nations, especially among formerly "unreached people groups."
---

Alexey Ledyaev
- Riga, Latvia — New Generation Church
CoChair/Eastern Europe
Founded a multiplying church reaching every nation in the Baltics and beyond with church plants now totaling close to 100,000 members; launched Family Day festivities to bring Kingdom principles to his nation and brought Constitutional change; hosts a state-of-the-art syndicated television program throughout Europe.
---

Eddy Leo
- Jakarta, Indonesia - Abbalove Ministries
COCHAIR/False Religions
Copastors one of the leading churches in Indonesia of more than 50,000 members; mentored 100,000 men in five years including winning thousands of Muslim men for Christ, through 39 nationwide "men's centers"; created a national movement that reaches the upper echelons of business and government.
---

Douglas LeRoy
- Cleveland, Tennessee - Church of God
COCHAIR/Unreached Peoples
Dr. Douglass LeRoy serves as the Assistant World Missions Director for the Church of God, in Cleveland, Tennessee. At the present time, the Church of God World Missions is focusing on more than 70 unreached people groups.
---

John Ed Mathison
- Montgomery, Alabama - Frazer Memorial united Methodist Church
COCHAIR/North America
Pastors the strongest United Methodist Church in North America. Over the last 30 years, his congregation has experienced both national and international growth. He has equipped more than 8,000 leaders for ministry in his local church.
---

Ray McCauley
- Johannesburg, South Africa - Rhema Christian
COCHAIR/Southern Africa
Has built one of the largest churches in the world with more than 40,000 worshippers and has planted hundreds of churches in South Africa and hosts a weekly television program viewed by millions.
---

James Merritt
- Atlanta, Georgia - Cross Point Church
COCHAIR/Pastoral Training
James Merritt has served as the President of the Southern Baptist Convention. He is prolific writer and conference speaker worldwide. He currently serves as the founding pastors Cross Point Church in the greater Atlanta area and the CoChair/Pastoral Training.
---

David Middlebrook
- Dallas, Texas - Church Law Group
COCHAIR/Church Law
David Middlebrook is licensed to practice law in Texas, Colorado and the District of Columbia and his practice emphasis is focused on nonprofit organizations. His clients include all types of charitable, religious and educational organizations.
---

Alex Mitala
- Kampala, Uganda - Natl. Fellowship of Born Again Churches
COCHAIR/Men's Ministry
Rev. Alex Mitala is General Overseer of the National Fellowship of the Born Again Churches with over 10,000 churches. For 30 years, he has planted businesses that sustain outreaches such as orphanages and pastor-training schools. He leads GLOVIMO, the world-renowned youth abstinence movement which has reduced Uganda's AIDS epidemic from 76% to 16% of the population in one generation.
---

David Mohan
- Madras, India - New Life Church
COCHAIR/Prayer Movements
Built a 30,000-member church which will remain intact after they build the largest church building in the world with 55,000 stadium seats, to be opened only to new converts; leads nationwide ministries in prayer.
---

Peter Mortlock
- Auckland, New Zealand - City Impact Church
COCHAIR/Australiasia
Founding pastor of the strongest church in New Zealand; host of an internationally-renowned television program.
---

Michael Murphy
- Sutherland New South Wales
CoChair/Australia Shirelive Church
Michael is the founding Chairman of Global Community Initiatives (GCI) a field based missions agency involved in community transformation and sustainability across the continent of Asia and beyond. He is also a National Executive Member of Australian Christian Churches in New South Wales and lead the team responsible for planting new churches across New South Wales as the director of New Churches Australia NSW.
---

Tricia Neill
- London, England - Alpha
COCHAIR/Personal Evangelism
Serves as the Executive Director for Alpha International. Alpha has a global reach with nearly 40 million who have taken their evangelistic curriculum that exists in nearly 80 languages.
---
Peter Njiri
- Nairobi, Kenya - Assemblies of God
COCHAIR/East Africa
Serves as the Assemblies of God General Superintendent for Kenya for more than 20 years. Under his leadership, thousands of churches have been planted. He is a renowned leader throughout East Africa.
---

John Palmer
- Akron, Ohio
CoChair/Ministerial Counseling
President of EMERGE Ministries and presently coaching young pastors and church planters. John brings his spiritual passion, visionary spirit, pastor's heart, and team building skills to this vital ministry.  John is launching a fresh preemptive ministry helping spiritual, professional, and business leaders build stronger fences at the top of the cliff, so they can be emotionally, mentally, and relationally healthy as they face the stresses and pressures of leadership.
---
Evan Paul
- Rockledge, Florida
CoChair/Children Sponsorships
Rev. Evan O. Paul is the founder and director of the nonprofit ministry, Missions In Action, Inc., where Dream Builders are the dynamic thrust of a ministry that seeks to involve an army of volunteers on a variety of missions projects in America and around the world.
---

Dwayne Pickett
- Jackson, Mississippi - New Jerusalem Church
COCHAIR/Gulf Region
Dwayne Pickett is the Senior Pastor of New Jerusalem Church, a world class church in Jackson, Mississippi. Additionally, he serves as the CoChair/Gulf Region
---

Lee Powell
- Perrysburg, Ohio - CedarCreek Church
COCHAIR/Church Growth
Lee Powell serves as the founding pastors of Cedar Creek, in Toledo, Ohio. Cedar Creek has grown to nearly 10,000 people and is reaching the many segments of the world. Lee Powell serves as the CoChair/Church Growth in the Second Billion Network.
---

Slavik Radchuk
Evangelist in the Soviet Union, in Ukraine, Russia and other former states of the USSR. During the past 20 years Slavik has conducted hundreds of campaigns, often attended by more than 10,000 people, and frequently meeting out doors. Hundreds of thousands have turned to Christ and hundreds of new churches have been planted.
---

David Ramirez
- Quito, Ecuador
COCHAIR/South America
David Ramirez; Cochair/South America; The Administrative Bishop of the Church of God South Western Hispanic Region, missionary to South America, founder and president of South American Seminary in Quito, Ecuador.
---

Kevin Roach
- Rivers Hill Church
US, Nebraska
Senior Pastor of River Hills Church in South Sioux City, NE
---

Mark Sartin
- Kissimmee, FL-Ridgeland Community Church
CoChair/US Synergize
Senior Pastor at Ridgeland Community Church in Kissimee , Florida.
---

George Sawyer
- Decatur, Alabama - Calvary Assembly
COCHAIR/Pastoral Care
Founded a large multicultural congregation; developing a 180-acre church facility; leads one of the largest missions-minded churches in the US.
---

Pat Schatzline
- Trussville, Alabama - Mercy Seat Ministries
COCHAIR/Global Youth
Pastor Pat Schatzline has criss-crossed the world communicating and connecting with young people. He has preached at some of the largest youth conferences in the world. He is a church planter, networker and world-class leader.
---

Martin Schwarz
- Seattle, Washington - Real Networks
COCHAIR/Technology
Pioneer of the Internet media industry; senior officer of Real Networks; technology educator, including One Laptop Per Child program to provide computers to Third World children; helped Dr. Bill Bright launch Internet media outreach.
---

David Sobrepena
- Manila, Philippines - World of Hope
COCHAIR/Church Planting
Founding pastor to congregation of more than 22,000 regular attendees; trained 226,000 leaders creating a pattern for success for the each year.
---

Greg Smith
- President of InStep Inc.
COCHAIR/Atlanta, GA
Founder and President of InStep Global Inc., an entrepreneurial mission organization, with a global  vision to "Link Resources That Matter."  A practitioner of the Great Commission, leader developer, executive strategy consultant and networker to resource Great Commission Leaders and causes.  He has trained over 300,000 leaders and pastors in 10 nations and serves as Corporate Chaplain/Relationship Coach for Hotel Equities to influence hospitality industry leaders.
---

John Sorensen
- President of Evangelism Explosion
COCHAIR/Personal Evangelism
John Sorensen is the President of Evangelism Explosion and CoChair/Personal Evangelism. Over the last 30 years Evangelism Explosion has seen nearly 100 million people come to Christ in every nation.
---

J. Doug Stringer
- Houston, Texas - Somebody Cares International
COCHAIR/Compassion Evangelism
Dr. J. Doug Stringer is an author, evangelist and church strategist; founder of the international compassion evangelism ministry, Somebody Cares. He is a ordained minister, founder and president of Turning Point Ministries and adviser to dozens of church-based missions, civil government organizations from local police departments to US Representatives, as well as governments internationally.
---

Jeff Tarbox
- Biddeford, Maine - New Life Church
COCHAIR/North East for America
Pastor Jeff Tarbox is the founding pastor of New Life Church in Biddeford, Maine. His main thrust is crossing the chasm between in this changing culture. He serves as the CoChair/North East For America.
---

Leonard Sweet
- New Jersey
CoChair/Social Media
Currently the E. Stanley Jones Professor of Evangelism at Drew University in Madison, N.J. and a Visiting Distinguished Professor at George Fox University in Portland, Oregon, Dr. Sweet has been Vice President of Academic Affairs and Dean of the Theological School at Drew University for five years. The founder and president of SpiritVenture Ministries, he has been a leader in the United Methodist Church and a consultant to many of America's denominational leaders and agencies.
---

James Hudson Taylor IV
- Taiwan
CoChair/Visionary Networking
The great-grandson formerly the China Inland Mission and Overseas Missionary Fellowship, founded by his great-grandfather in 1865. Today James speaks to churches around the world about global missions and spearheads numerous ministries throughout China and Southeast Asia.
---

Sergey Velbovets
CoChair/Media
Sergey Velbovets is the founder  and the president of both 'In Victory Media' (www.invictory.org) and the Christian Telegraph (www.christiantelegraph.com).  It is one of the world's largest online Christian portal sites serving Russian speakers worldwide. The websites are visited by over a million English-speaking and Russian-speaking people per month from more than 80 countries.
---

Bishop Efraim Tendero
- Philippine Council of Evangelical Churches
COCHAIR/Southeast Evangelicals
Bishop Efraim Tenderois a key Evangelical leader in the Philippines and throughout East Asia, He is providing leadership as the CoChair/Southeast Evangelicals.
---

Mick Thurber
- Tulsa, Oklahoma - Thurber Creative
COCHAIR/Visual Arts
Has given "eyes" to the Second Billion vision. For years he has served as a leading creative designer for many renowned Christian ministries.
---

Elmer Towns
- Lynchburg, VA- Liberty University
CoChair/GCLC
Dr. Elmer Towns is known around the world as co-founder of Liberty University and as author of more than 175 popular books on prayer, spirituality and the Church. His is also known as a motivator par excellence of men and women who long to be exceptional for the cause of Christ.
---

Charles Tuttle
- McKinney, Texas - Family Worship Center
COCHAIR/Teamwork Development
Pastor Charles Tuttle pastors Family Worship Center in McKinney, Texas, one of the fastest growing churches in the South. He is known for his gifted insights into partnerships and will help bring team development to the Second Billion.
---

Kenneth C. Ulmer
- Los Angeles, California - Faithful Central Bible Church and the President of Kings Seminary
COCHAIR/Global Operations
Kenneth C. Ulmer is Senior Pastor of Faithful Central Bible Church and the President of Kings Seminary, both in Los Angeles. He is one of the most after speakers in the Christian world. He serves at the CoChair/Seminary Presidents
---

Dr. Paul L. Walker
- Cleveland, Tennesssee
CoChair/Global Mentoring
Dr. Paul Walker presently serves as adjunct faculy for Lee University and the Pentecostal Theological Seminary.  He has served in pastoral and administrative roles in Church of God for over 50 years.
---

Caleb Wehrli
- Victory Christian Center, Tulsa
Global Youth
Caleb Wehrli, along with his wife Sarah, Caleb is the founder of Inspire International , a ministry focused on encouraging people, and equipping leaders. Both Caleb and Sarah have ministered in over 30 different countries on crusade outreaches and leaders initiatives over the past 12 years.
---

Paul Wharton
- Nashville, Tennessee - Wharton Photography
COCHAIR/Global Photography
Paul D. Wharton is a well-known Christian photographer from Nashville, Tennessee, who photographs some of the sports and music industry¡¦s top stars. He has traveled to many nations in ministry service and regularly photographs Second Billion events.
---

Isaac Wheigar
- Morovia, Liberia - Wesleyan Church
COCHAIR/Emerging Leaders
Leading Wesleyan overseer for Liberia and a key networker for most of Africa; trains leaders, plants churches and evangelizes in ten West African nations. As the generational tides come in, equipping emerging leaders will be key.
---

Lazarus Yeghnazar
CoChair / Middle East
Rev Lazarus Yeghnazar is director of 222 Ministries International and a key partner with EQUIP in training and equipping Iranian leaders. 222 Ministries has pioneered in many areas including: a Farsi Christian news agency; TV on demand on the internet; an online Bible College; special programs and websites for children and youth, as well as; planting churches amongst Farsi speakers in the Diaspora, and; not least, establishing underground churches in 40 cities and towns across Iran.
---

Emmanuel Ziga
- Seattle, Washington - Grace For All Nations
COCHAIR/Northwest United States
Emmanuel Ziga is the founder of Grace For All Nations located in Seattle, Washington. He preaches and teaches in every world region. He currently serves as the CoChair/Northwest United States.